Our Pastor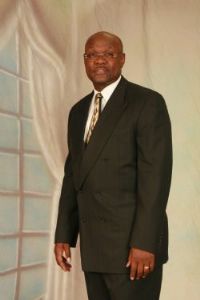 From the Eagle's Nest: Sr. Pastor Elder Raymond Jones...
What a wonderful time to be saved. What an awesome time to experience the presence and the power of God within your lives. In the midst of a time when so many things are failing, I come to inform you, to let you know that Jesus will never leave you nor forsake you. He will be with you unto the end of the Earth.
As Senior Pastor of the Holy Temple Cathedral of Praise Church of Plano, Texas. I am very humbled that you have taken the time out of your busy schedule to visit our website. At the Holy Temple Cathedral of Praise, we strive with the Spirit of Excellence to cause our God-given vision to manifest itself in every area of our ministry.
Yes, there is a rich and fresh word that awaits you upon your arrival. We assure you that there is a blessing in store for you and your entire family upon your visit. I truly believe that God is still working Miracles. He's still Healing and Delivering His people from all the Yokes of the enemy. I encourage you to come and receive all the God has ordained for your life.
May the blessings of God overtake you always,
Pastor Raymond Jones