Dr. Raymond Jones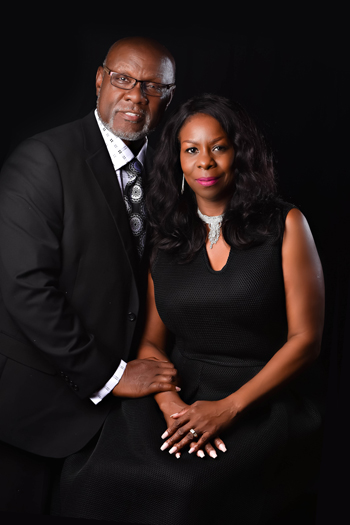 Pastor Raymond Jones is a humble and devoted Servant of the Most High God. Born in New Orleans, Louisiana and raised in Beaumont, Texas. He is the fourth of thirteen children. Raised in a God Fearing, God Loving home with continuous impartation of God's Word. Which caused him to accept Jesus as his LORD and Savior at the age of nineteen years of age. Pastor Jones accepted his calling from God to preach the Gospel of Jesus Christ at the age of twenty-nine and has advanced in God's Church to the position of Senior Pastor of The Holy Temple Cathedral of Praise Ministry of Allen, Texas. Afterwards obtaining both his Master of Theology and Doctor of Divinity from Integrity Seminary of Red Oak, Texas. He also serves faithfully in The Vision Fellowship of Churches under the leadership of Bishop Kevin Dickerson.
Pastor Jones is the faithful and loving husband of eighteen years to the lovely Lady Deborah Jones. They are blessed with three wonderful children, who are all ministers in the Gospel of Jesus Christ: Quint T. Jones, LaQuandria D. Rusk-Johnson, and Rachel E. Blackwell. Along with four grandchildren and three great grandchildren. Their live is formed around God, each other, their children, and their ministry.
Through these faithful servants, many has received Jesus as their LORD and Savior, many have been healed and totally delivered from the Chains of Satan and his demonic forces. Several pastors have been developed and sent into the LORD'S Vineyard.
God has anointed this servant with a teaching anointing which has enhanced the lives of many hundreds and open doors to share this gift with ministries of all denominations. Only God knows all that He will enable the mighty Man of God to accomplish in this Earth Realm. So, we give God praise for his life and we watch God be God within his Life! Selah!
Pastor Raymond Jones